Visual Branding
& Advertising
for Humans
Immersed in the digital sphere… bombarded by messaging on smartphones and social media, how do brands cut through the clutter? Informative design, compelling stories and vibrant images matter now more than ever. Because that's what inspires an emotional response from, you know, people.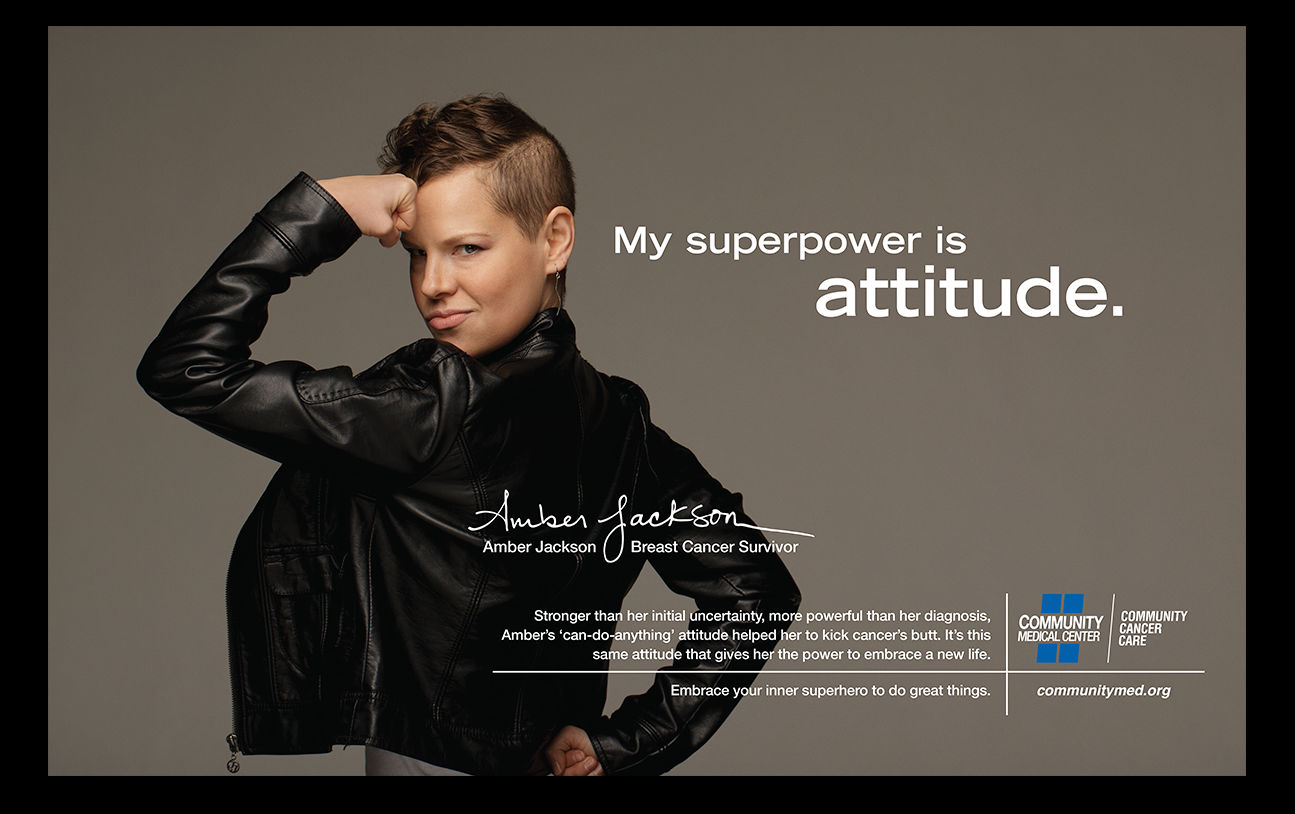 You don't need a cape to be a superhero.
Print, Outdoor, Digital and Social Media campaign featuring truly extraordinary individuals and the exceptional physicians who treated them. The effort garnered national ASTER Healthcare Advertising Awards as well as Cancer Awareness Advertising Awards. Collaborators: Geoff Peddicord, Athena Photography, Laura Churchman.
View more ads >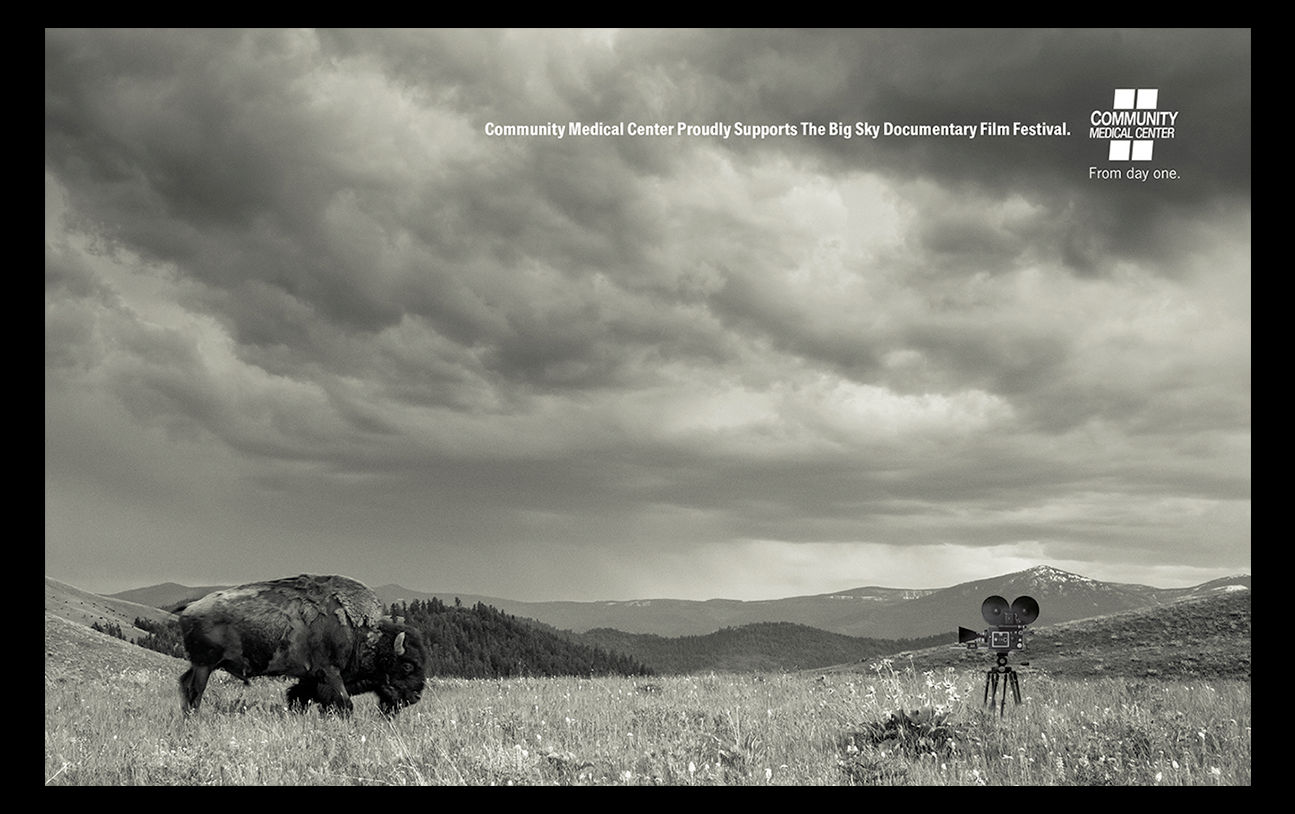 Around here, you have to be careful about what you're shooting.
Print and movie theatre advertising celebrating the Big Sky Documentary Film Festival hosted each year in Missoula, Montana at the historic Wilma Theatre. Collaborators: Geoff Peddicord, Mark Mesenko.
View more ads >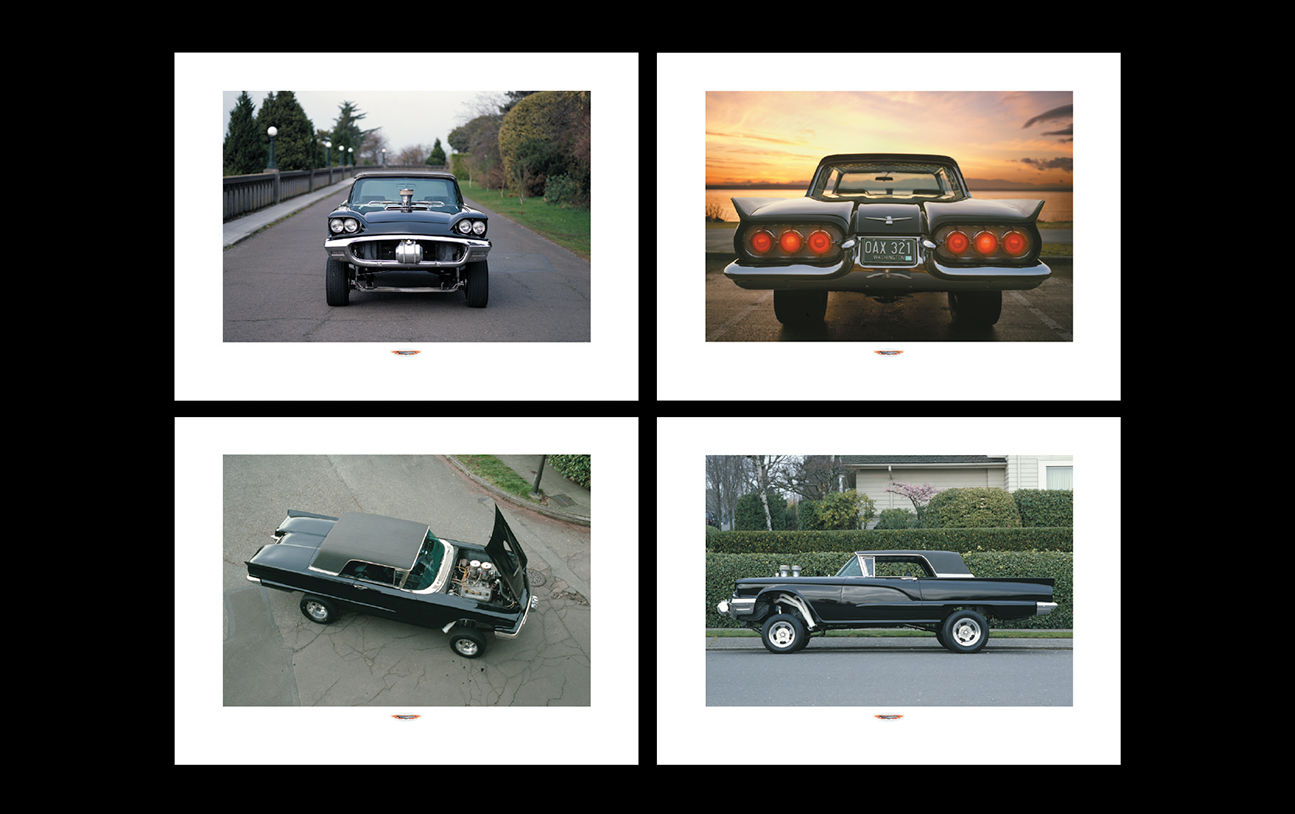 What the heck is a 'Hemibird' anyways?
Poster series featuring a 1959 Ford Thunderbird powered by a 396 c.i. Chrysler Hemi Engine with race-readies and dual quads. We also did print ads, swag, a coffee table book and Website. Shot on Queen Anne Hill and Discovery Park, Seattle, Washington. Collaborators: Robin Bartholick, David Nieker, Tracy T. Greenwood.
View more print >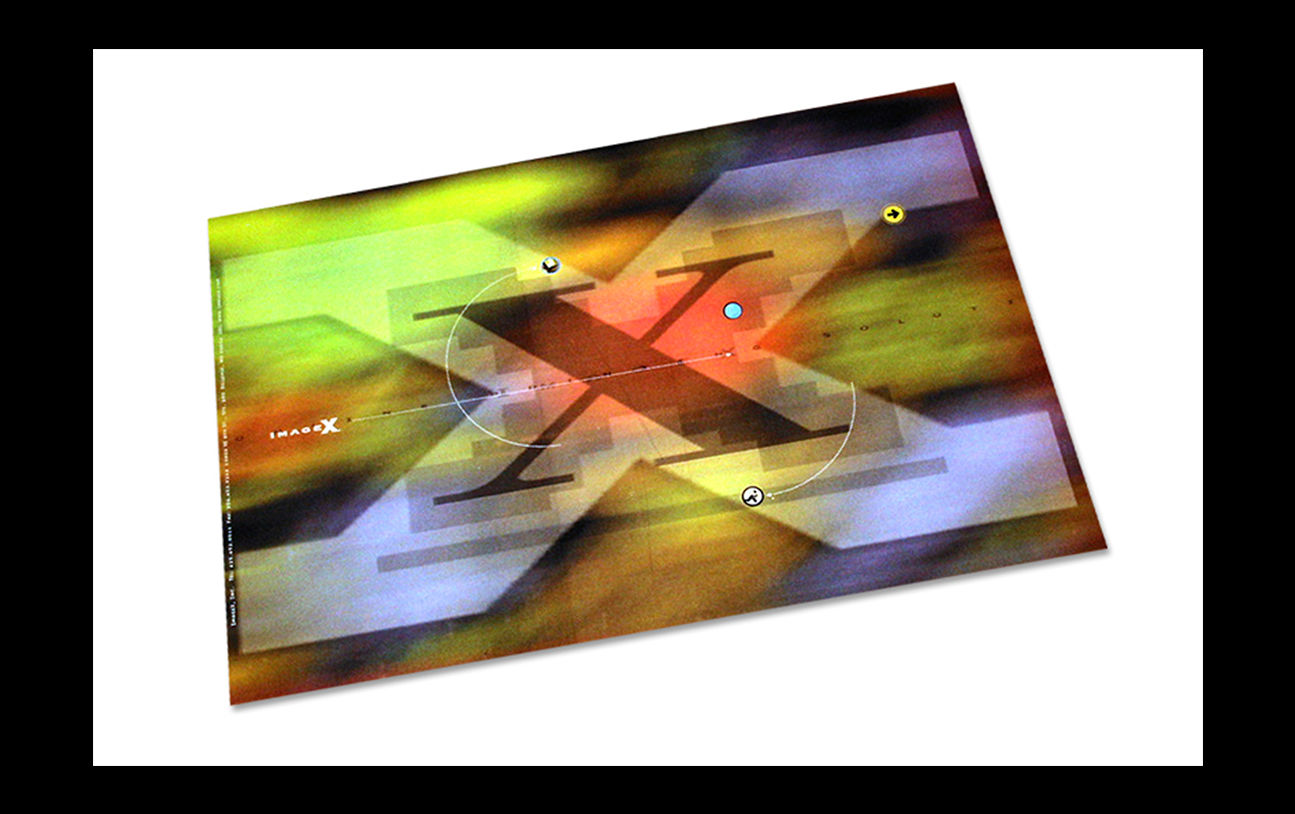 ImageX was the first 'online' printing resource when digital was just a glimmer. Branding, advertising, collateral and digital projects ensued. The technology was developed entirely in-house at Redmond, Washington-based Parallel Communications and eventually sold to FedEx-Kinkos. Collaborators: John Jerome, Joseph Verschueren, Shi Q. Lee.
View more print >
david pavelka creative
Freelance Graphic Design & Creative Services